Cat Show Calendar


A GUIDE TO SHOWING YOUR CAT
Click here to view our handy guide for showing your cat.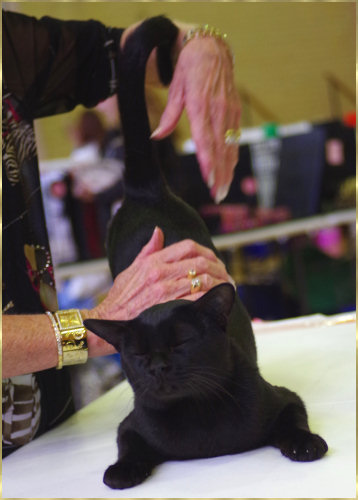 SHOW ENTRY FORM
Generic Entry Form

Please refer to the show schedule which will advise
whether these forms are suitable for a particular show
.doc Format
(compatible with MS Word 97-2003)
Please also choose this option if you are using any NON-Microsoft
word processor, i.e. Open Office or KingSoft, etc.

.docx Format with drop-down menus
(compatible ONLY with MS Word 2007 or newer)
** NOTE **
If clicking a link above brings up a second log-in screen,
simply click "Cancel" to proceed to the document

CatsWA Show Calendar for 2018
Reserve these dates. Contact details and schedules will be available in the near future,
but please contact the club Secretaries with any questions
25 February 2018 - CatsWA Show
25 March 2018 - CatsWA Show
29 April 2018 - CatsWA Show
27 May 2018 - CatsWA Show
9 - 10 June 2018 - ACF National Show - Adalaide
24 June 2018 - CatsWA Show
15 July 2018 - CatsWA Show
21 - 22 July 2018 - CCCA National Show
August 2018 - OSCC Show
September 2018 - BSCC Show
September/October 2018 - Royal Show
21 October 2018 - CatsWA Show
3 December 2018 - Osborne Park Show
Are you on Facebook?
Why not check out the West Australian Cat Show Enthusiasts Facebook page
for advance notice of shows and general cat show chat.